If the project is actively conducting link promotion, it is necessary to regularly conduct a mass check of backlinks. About 20% of webmasters simply remove the external link a year after posting. Are you ready to waste a fifth of the budget? In addition, there is a danger that links to very important pages of the site will disappear, and Linkbuilder will not even know about it.
Only regular monitoring of backlinks will allow SEO specialists to gain full control over the results of promotion and find out what works and what doesn't. And also immediately after the removal, quickly respond to this by writing to the webmaster or replacing the lost reciprocal link.
Create a project and import all url pages with backlinks. Mark the reciprocal links you want to check with our tool.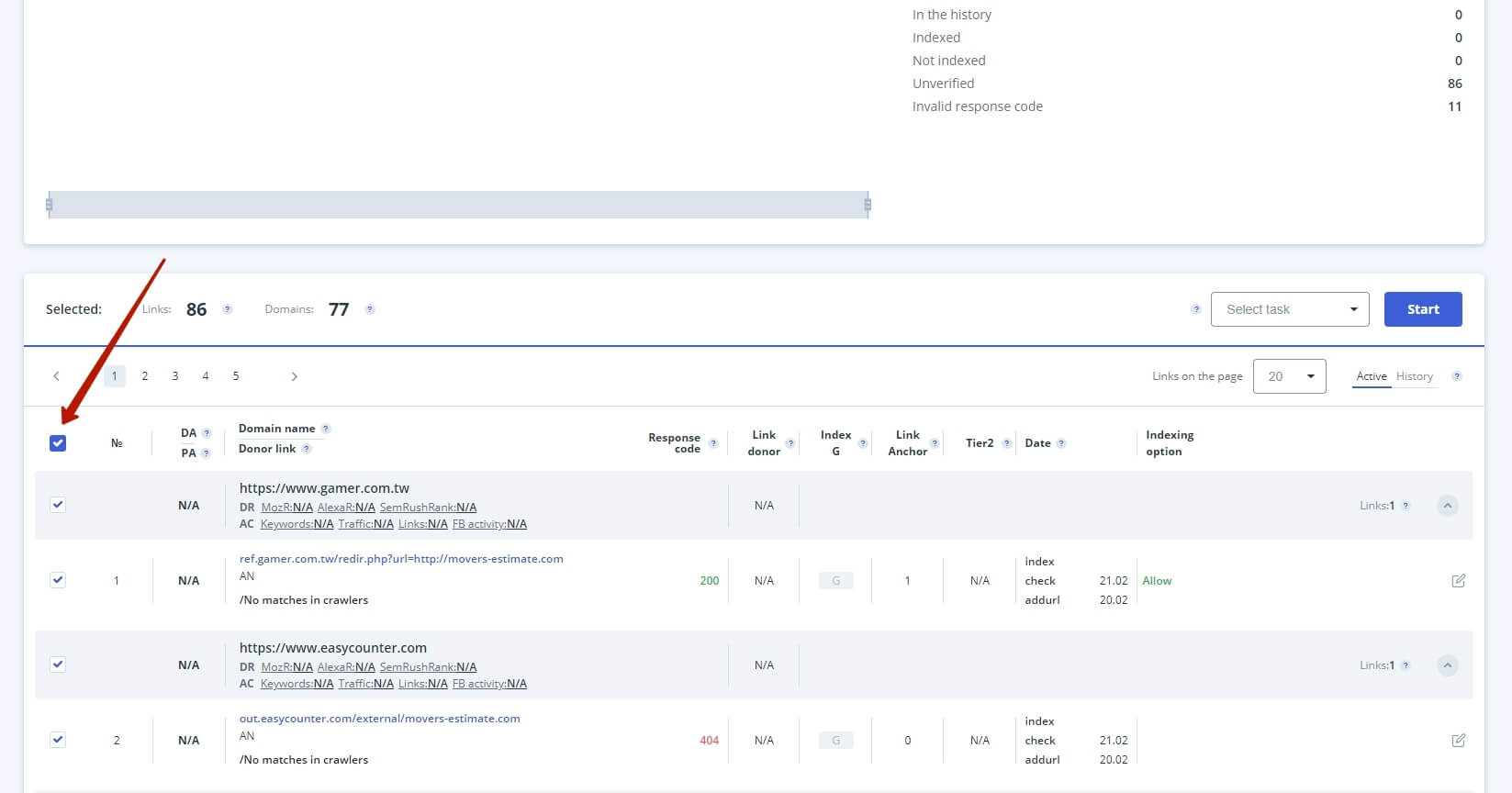 From the list of actions you need to select "Check links" and click "Start".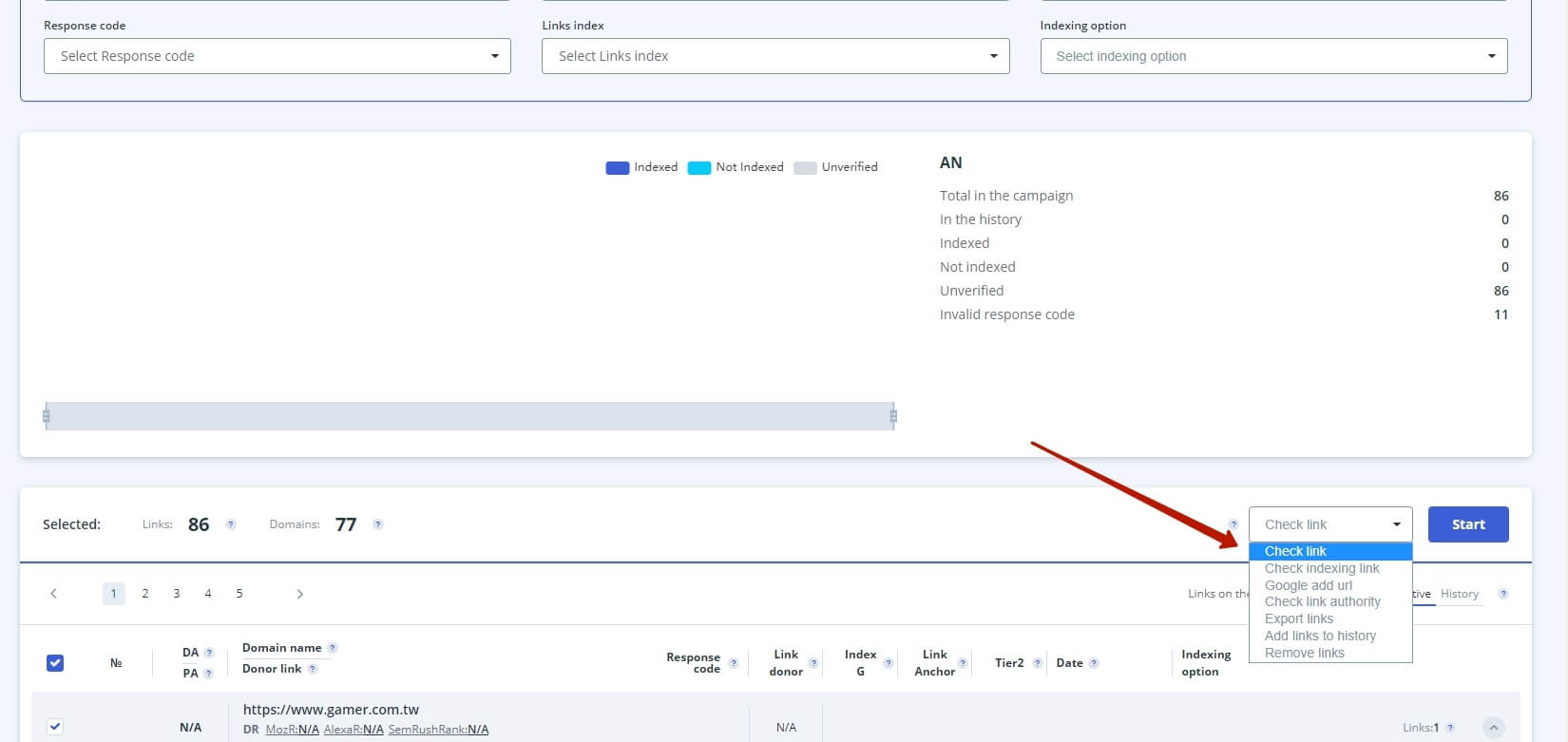 Progress status
Actions can be tracked in "My Tasks"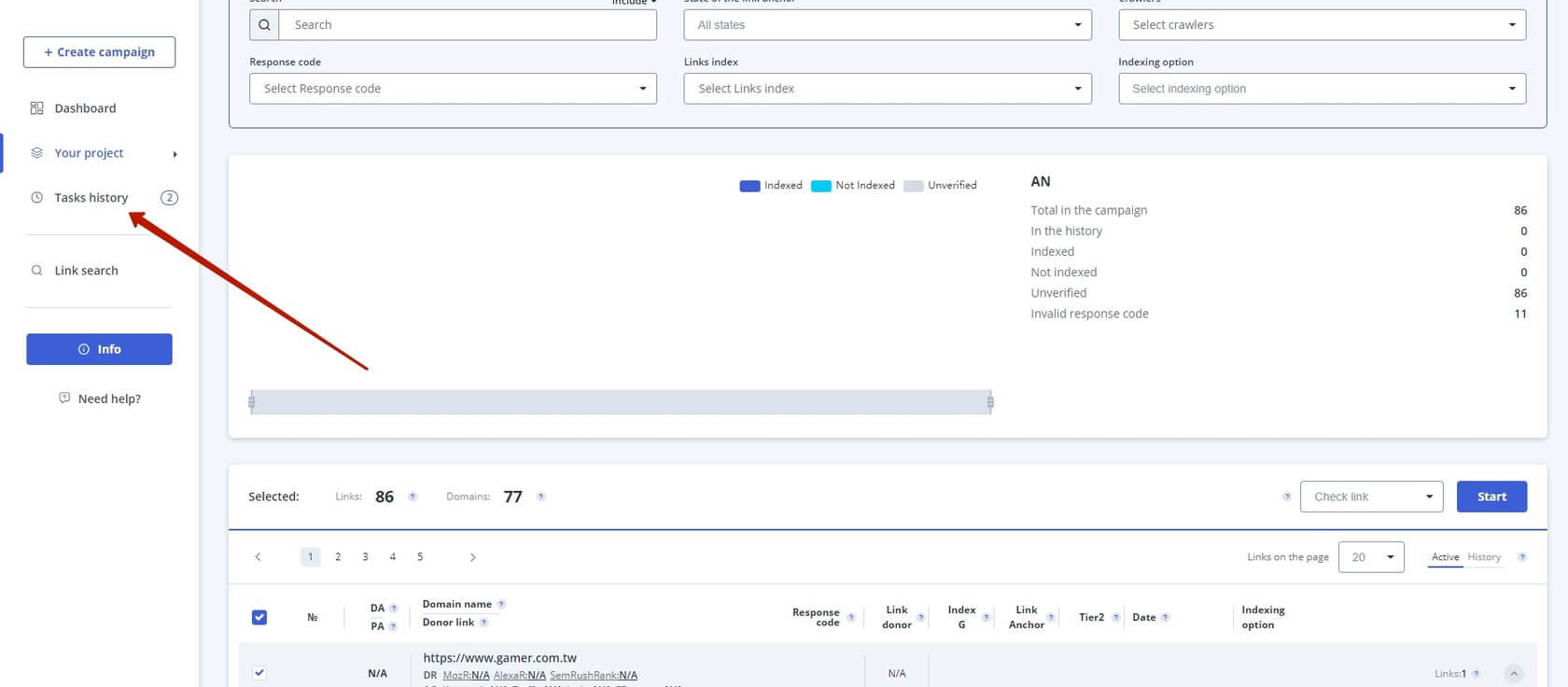 External backlinks checker results
After automatic checking, the data is entered in the project table. The date of the last check is also entered in the table opposite the check meaning: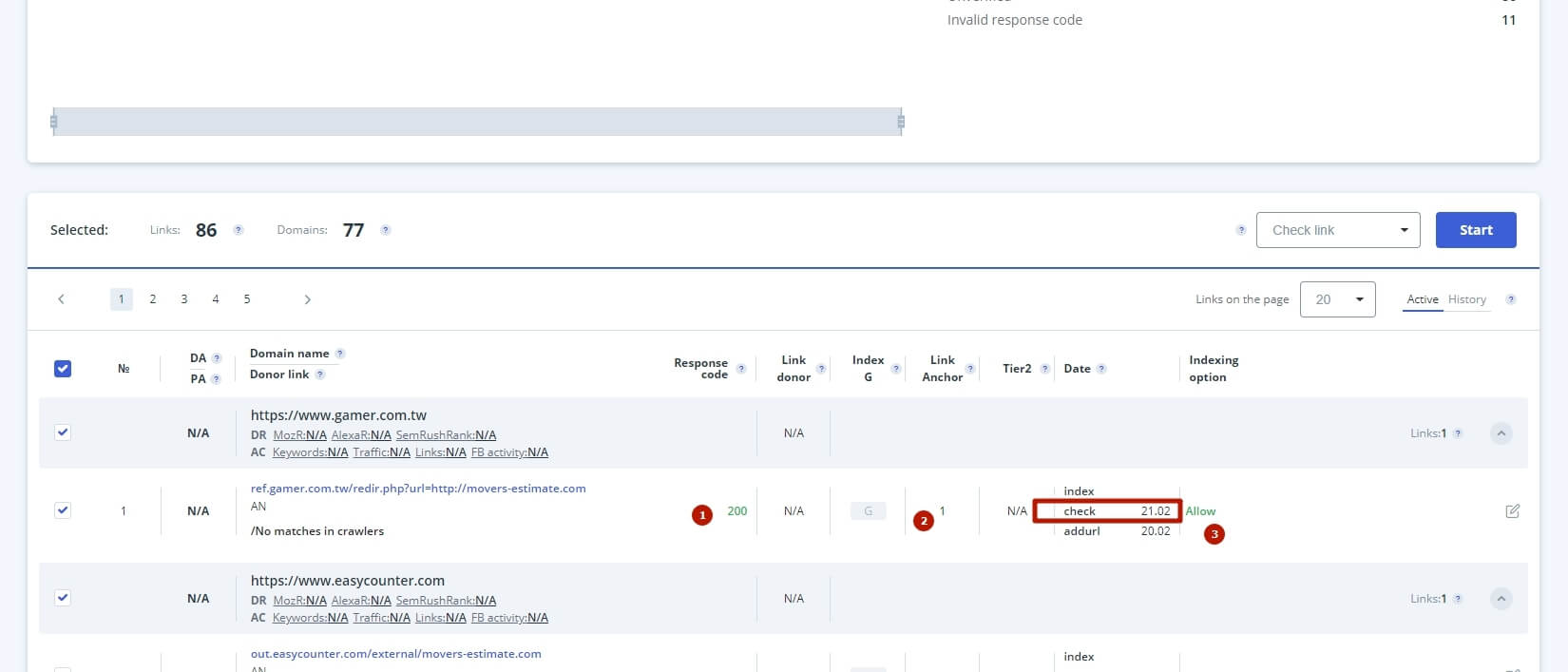 Bulk backlink checker tracks:
Donor page response code
The presence of backlinks on the donor page and their number
Availability of the donor page for indexing by search engines
When checking availability for indexing, the following are checked:
File «robots.txt»
Meta tag «robots»
Tag «canonical»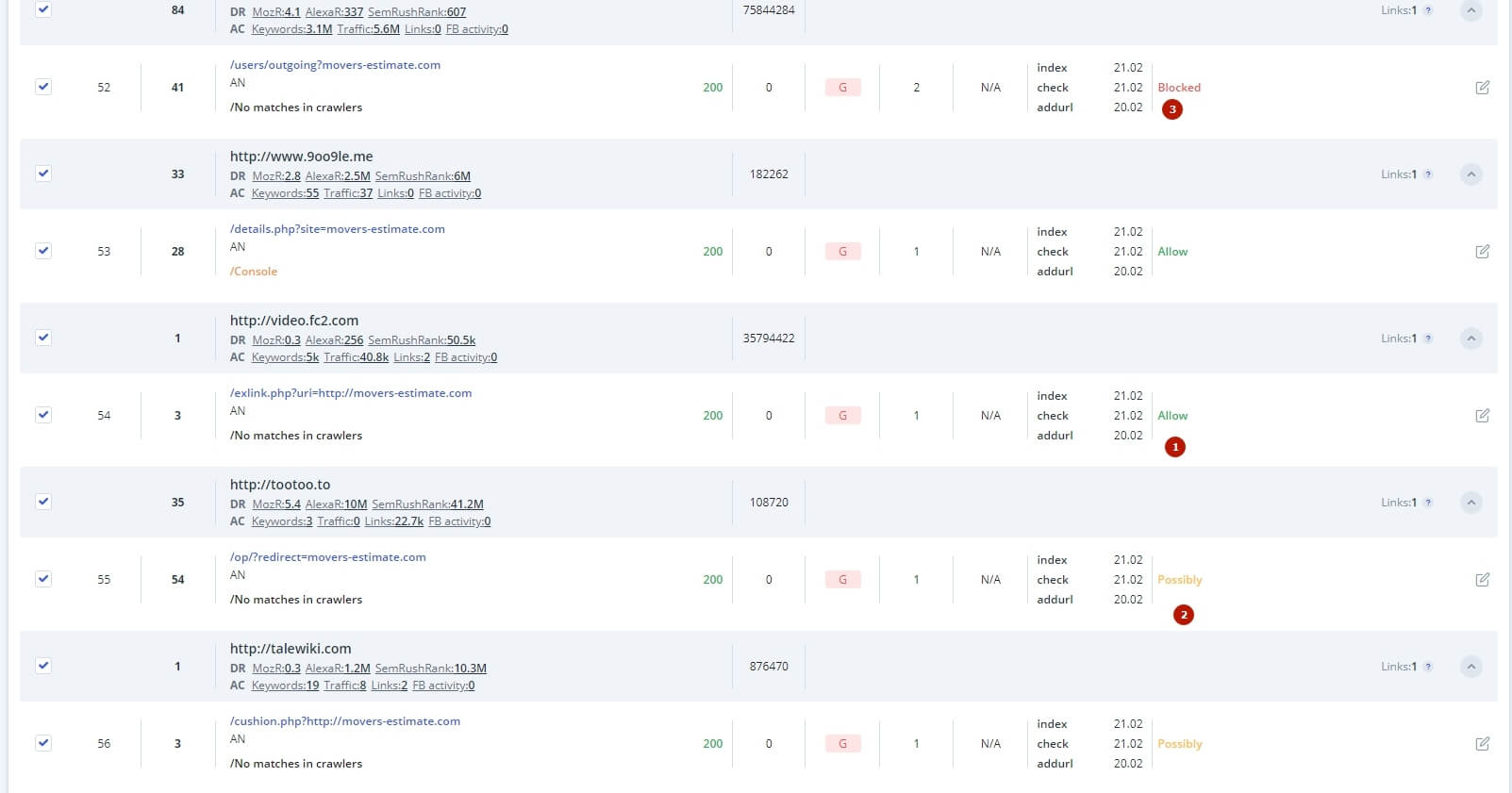 There are 3 statuses depending on the result of checking backlinks:
Allowed. This status appears if there are no prohibitions for indexing.
Perhaps prohibited. Status appears if a tag is found
"Canonical" or "robots.txt" does not give a response code of "200"
Forbidden. The status appears if there is a rule in the "robots.txt" file that prohibits indexing of this page, or in the "robots" meta tag there is "no index" tag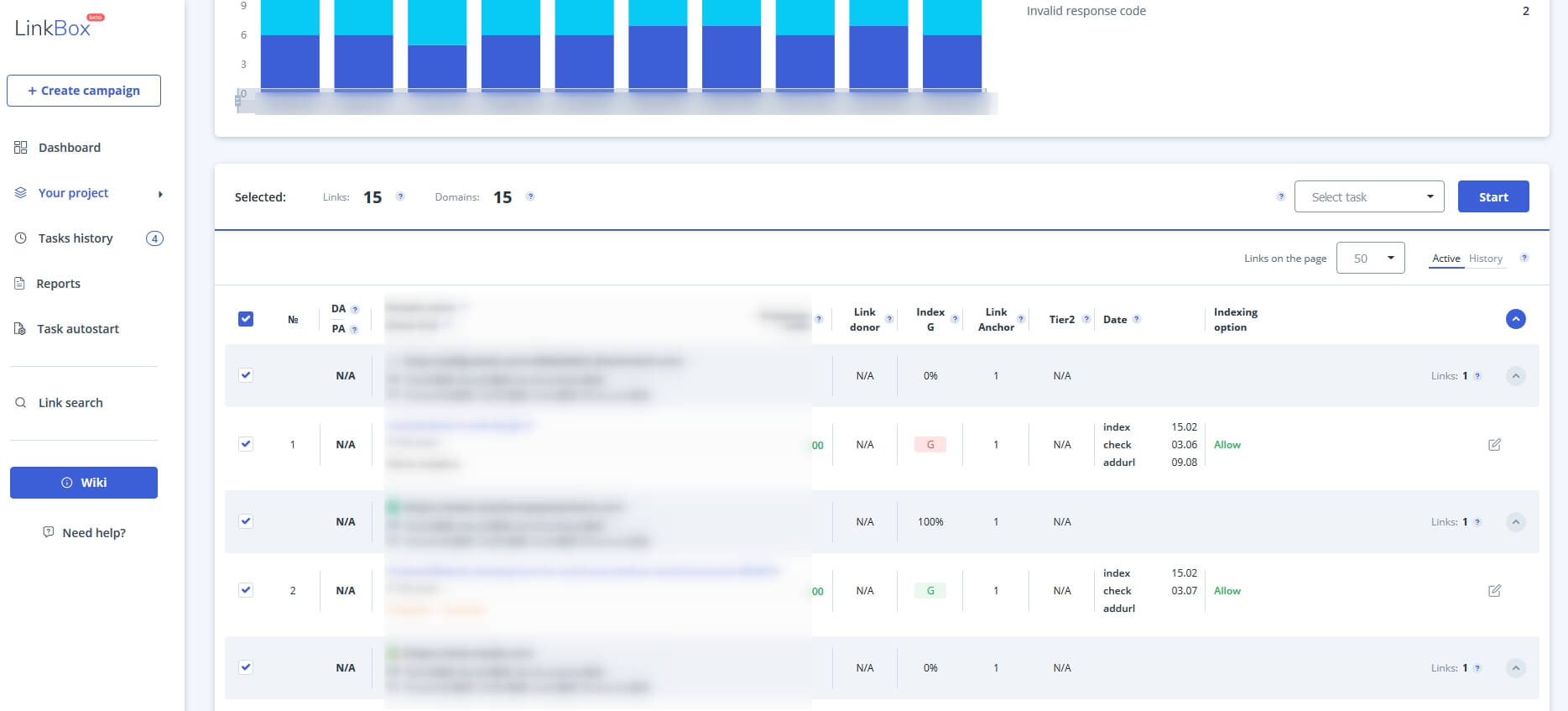 To see this data you need to click on the button for more details: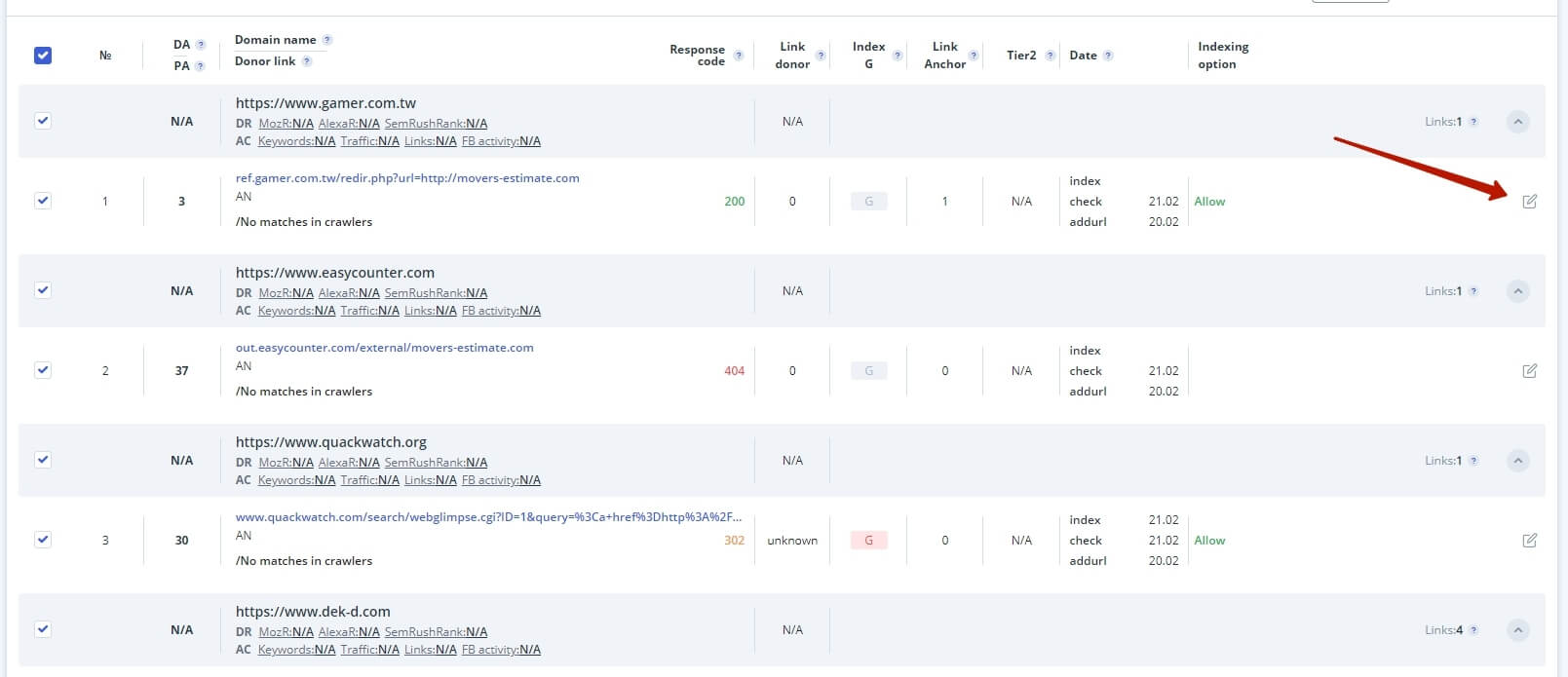 In the window that appears, we see the following data for online analysis: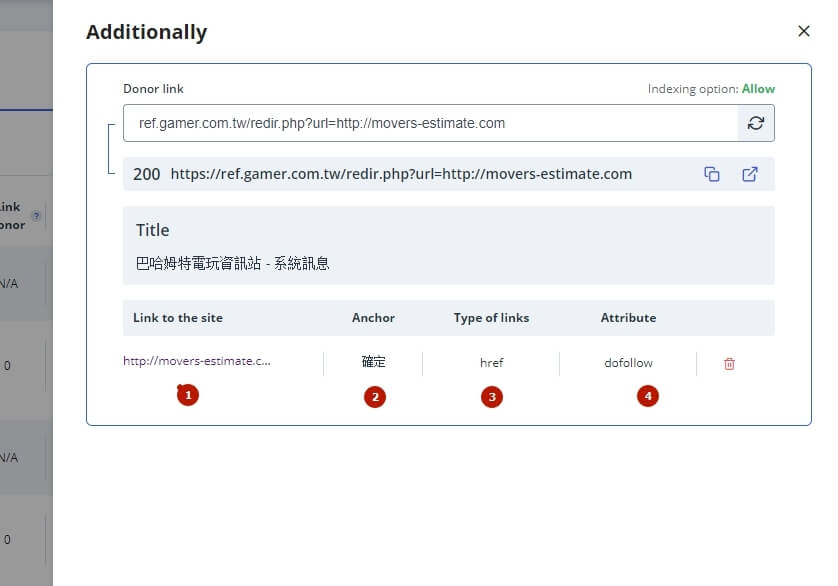 Where the backlink leads
Backlink anchor
Type of backlink
Link attributes
Currently 3 types of backlinks are available:
Href- regular link
Image- link-image
Canonical - in the tag "canonical"
The content of Attribute rel = «» of backlinks is displayed in the Attribute field.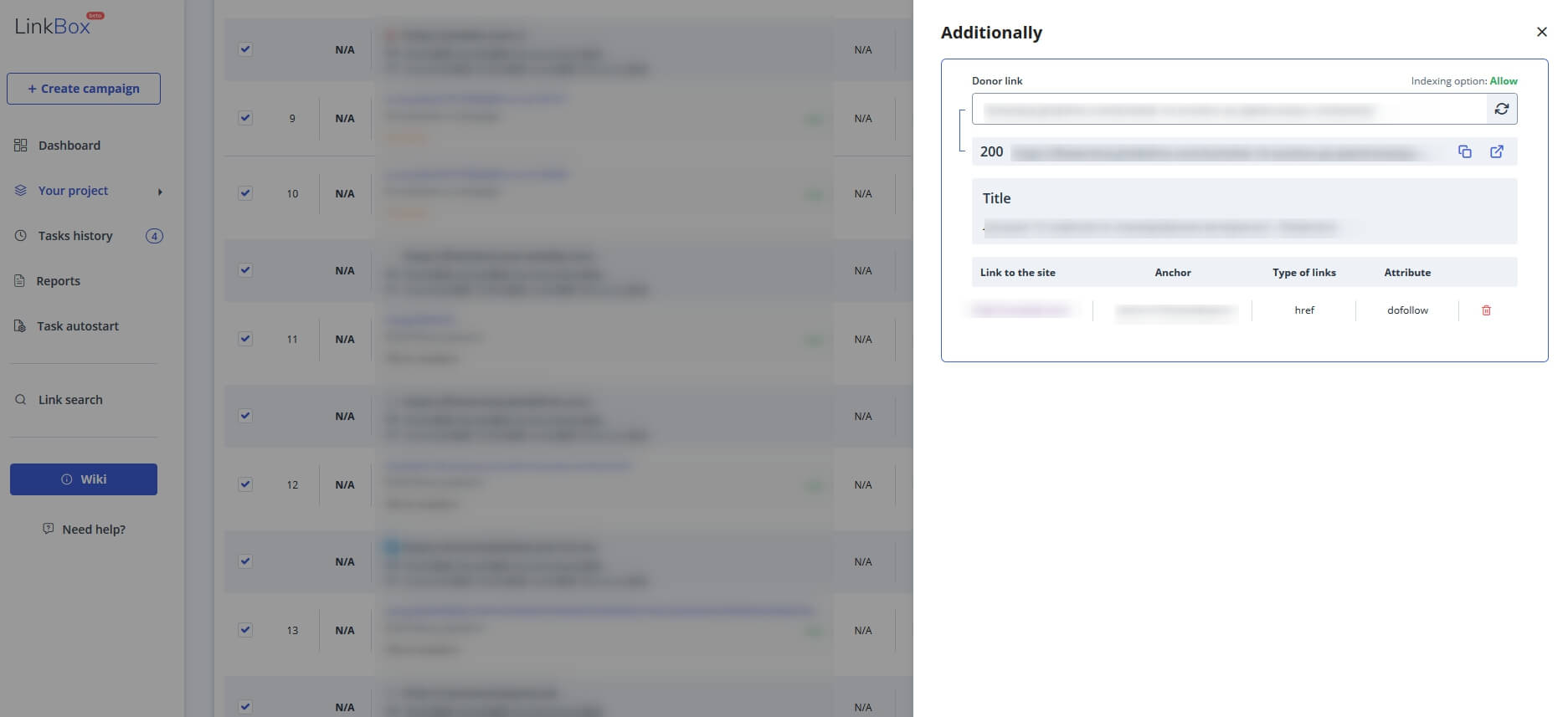 Filtering based on validation data
Convenient filtering is available after successful checking:
1. According to the response codes of the donor page

2. By the presence of a backlink to a promoted website

3. By the availability of the donor page for indexing