What information you get in Linkbox backlink analyzer online
Lets set all of backlink data in few campaigns according to Linkbox tool modules:
Primary external link table data:
Within this table, data is grouped by donor domains and pages referring to your website.
Data for root domains to analyze:
Per cent of indexed donor pages per this domain.
Number of backlinks per domain.
Amount of tier 2 external links referring to this domain (available only if you've uploaded your t2 back links and check them).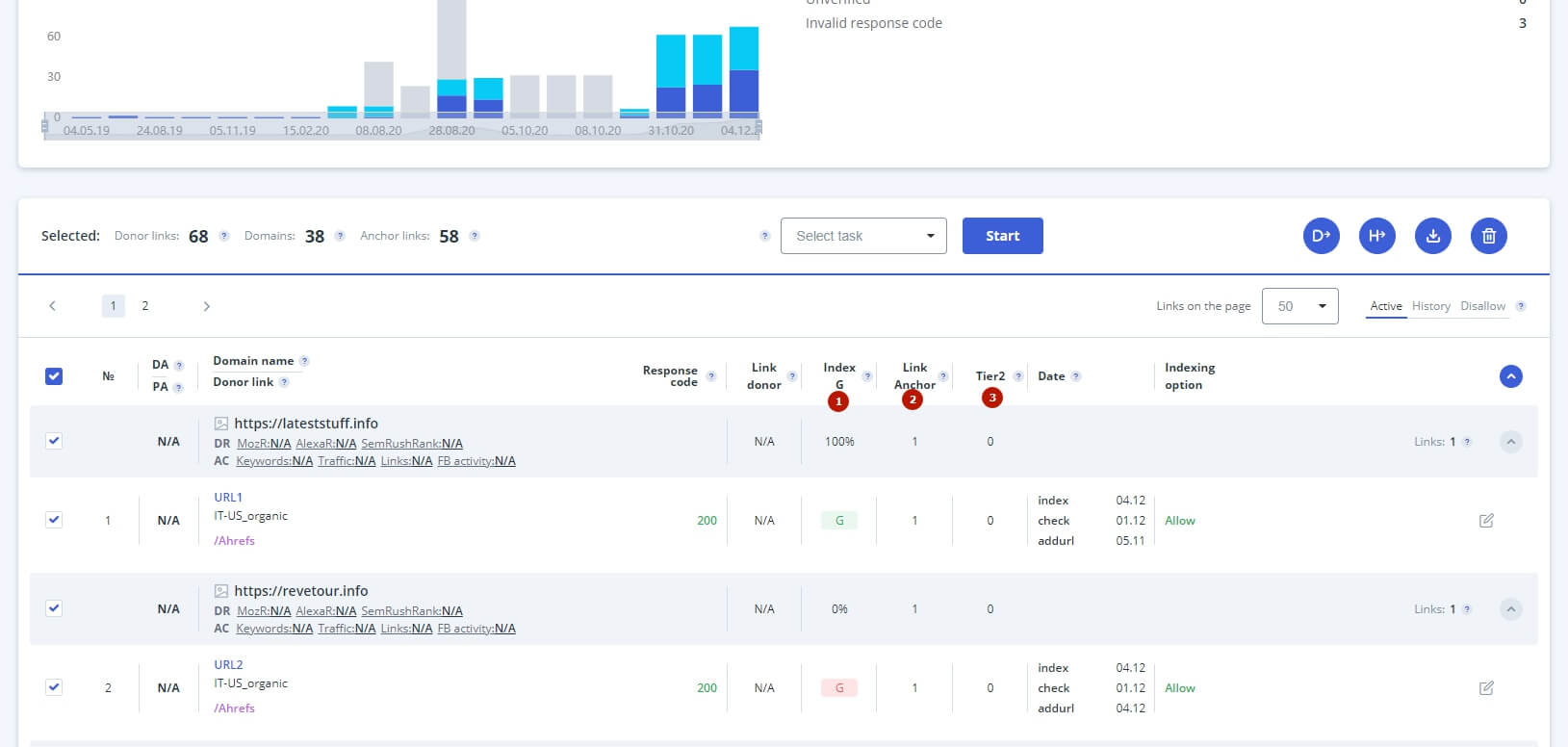 Data for donor pages to analyze:
HTTP code of a donor page.
Interception with crawlers (only if you have uploaded crawlers data).
Quantity of reciprocal links on this referring page.
Indexing status (you can analyze it only when you applied "Check indexing link" check out): Green - indexed, Red - not indexed, Grey - not checked.
Dates of last check outs to analyze: Index - date of last "Check indexing link" action, check - date of last "Check link" checkout, index - date of last "Google add url" action.
Indexing options.
Additionally pop up.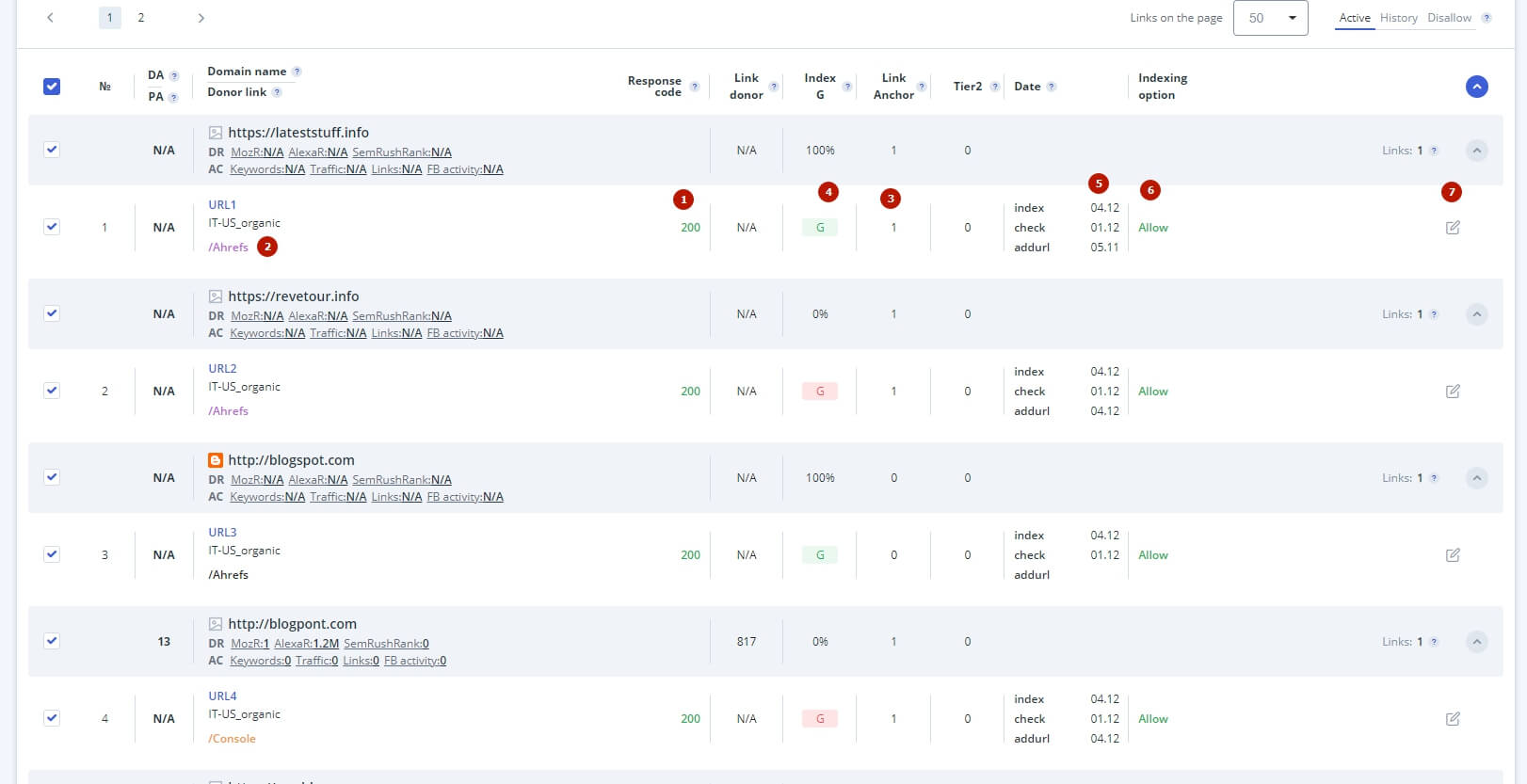 To analyze external links, you can apply the following filters based on checked information:
Link presence - filter and analyze by the availability of reciprocal links on the referring page.
Unverified - filter all links by unchecked data.
Crawlers - filter by an interception with exact crawlers.
HTTP code - filter by all HTTP codes available on your own donor pages.
Links index - filter by backlinks index status in Google.
Indexing option - filter with the availability of indexing.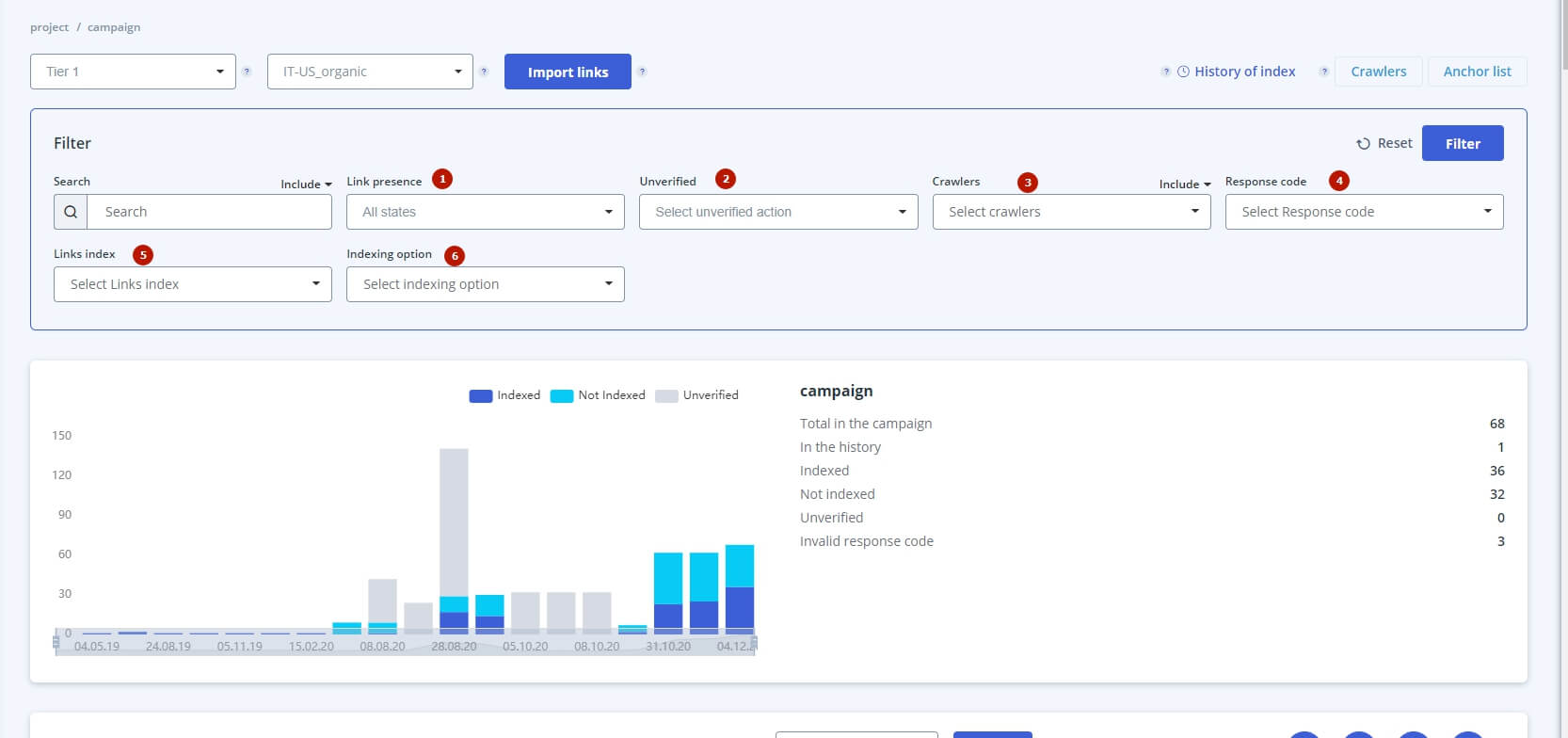 Additionally, it is possible to analyze the summary data by looking at the graph quickly. It shows indexed/not indexed ratio by days of checkouts. Near the graph, represented summary data of all your backlinks to analyze: total backlinks, backlinks included to the history folder, indexed external links, un-verified and backlinks with invalid response codes (not 200).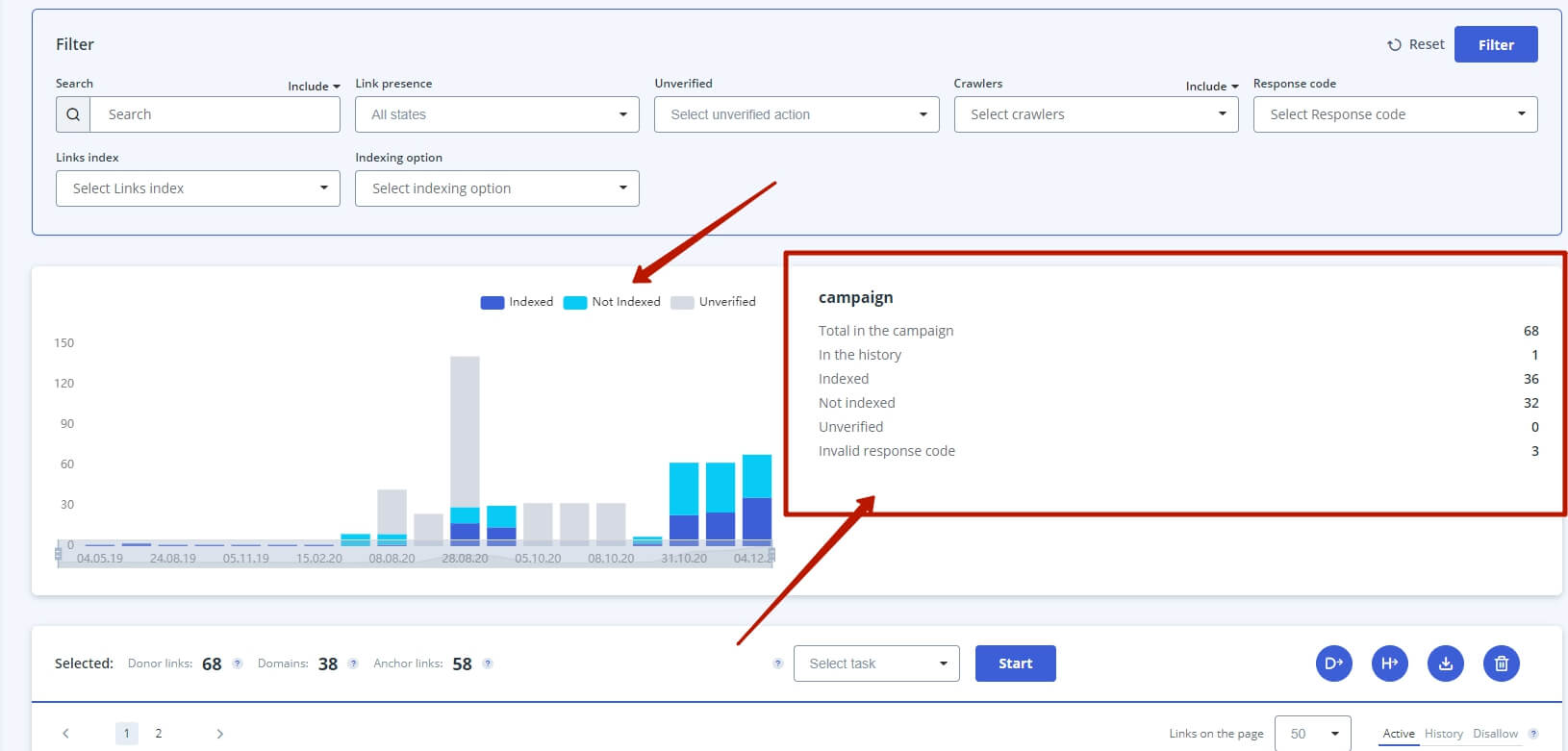 Anchor list tab data:
Anchor relevance is one of the most important Google ranking factors. That is obvious for every competent SEO specialist. This means you have to analyze what anchor texts of your back links have been already indexed, added into Google Console, and so on. Linkbox service Anchor list module is also an irreplaceable tool for this purpose.
Above the data table, you also may see the summary quantity of donor pages and inbound links. For many back links, you'll be able to apply a few checkouts: "Export" and also "Google add url".
Let us find out what data we can analyze in the information table. Data is grouped by anchor texts of back links. For every anchor text, you may see the quantity and percent of this anchor to the entire number of anchors. Also, you'll be able to analyze every reciprocal link using this specific anchor text in our tool.
Data for Each anchor:
Referring page URL
Acceptor page URL
Indexing status
Interception with crawlers, added date and fall-out date.
Campaign of this backlink
Backlink attributes of inbound link on this specific anchor
Type of external link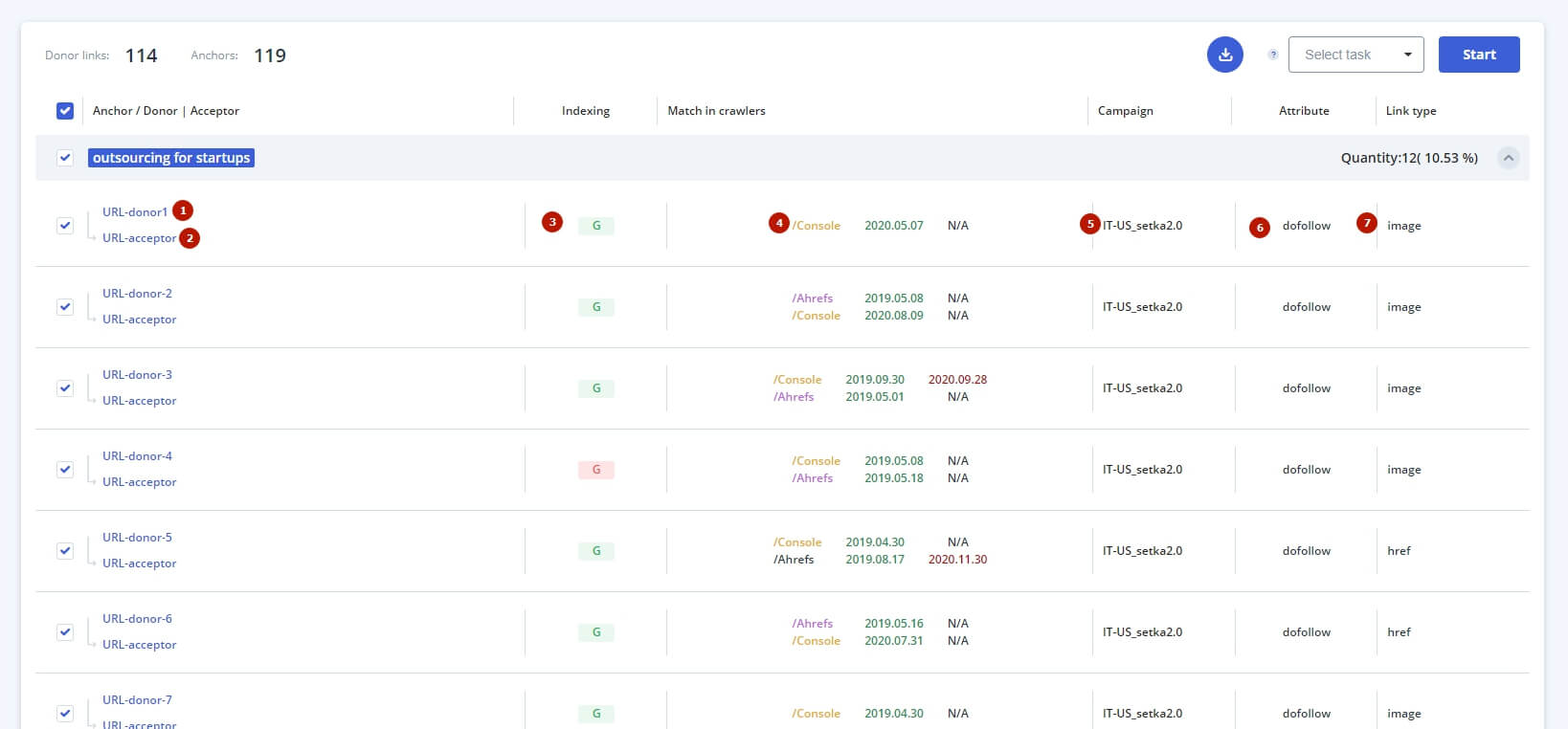 Based on the above information, you are able to filter and analyze your anchors using all the following filters:
By campaign
By Link type
By inbound link attribute
By interception with crawlers
By index status

With the anchor list graph, it is not difficult to see how evenly back links appear in crawlers. That means it is possible to decide how natural the external link profile of your promoting web site is. Near the chart also presented useful ratios:
Indexing option ratio
Backlink type ratio
Indexing ratio
Nofollow/dofollow ratio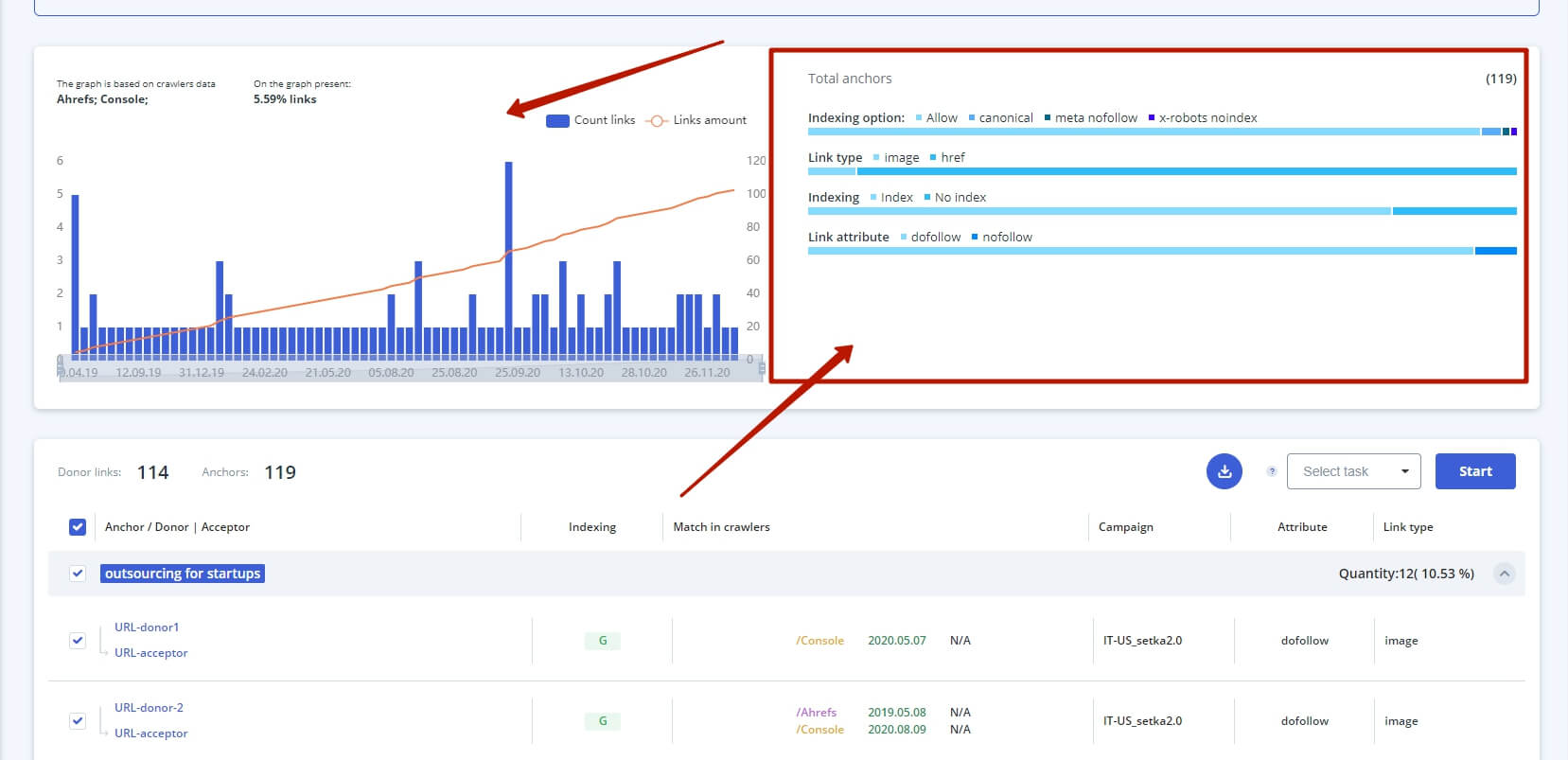 Crawlers information you can examine in Linkbox seo backlink analyzer:
You can not only check reciprocal links you create by yourself but receive data from the most popular crawlers. Therefore import files from them and start analyzing them online. The table below presented all backlinks found in crawlers import files using the following data:
Backlinks campaign
Crawler where back link found
Added date
Removed date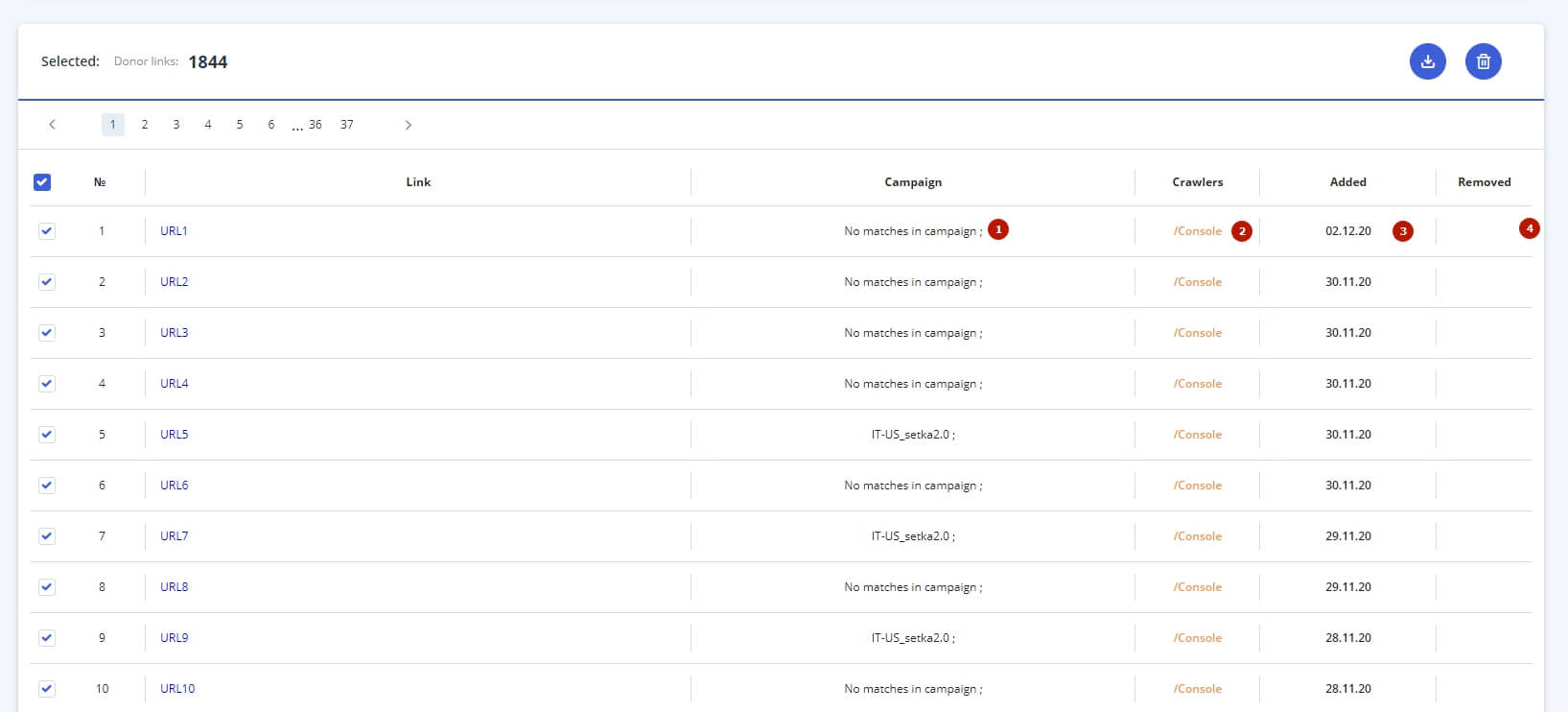 Insights how to use Linkbox best backlinks analyzer data
With Linkbox back link analyzer tool, it's effortless to get complete control of your links. There are several suggestions on what you may enhance the effectiveness of your links.
Using an anchor list module at Linkbox backlink analysis software, you may combine data of active do-follow anchors together with your position on keywords matching these anchors.
You can analyze the date when a backlink appears in Google Console and how it affects your rankings. If backlinks are added into Google Search Console, and the keyword's position does not change, that is an essential signal that this backlink isn't high quality.
Analyze how different segments and kinds of back links work.
What backlinks are already indexed, and what you have to attempt to index in Google. It will be a great idea to find backlinks from crawlers (Ahrefs, SEM Rush, Majestic as well as others) and check their indexing. Afterward, you can use Linkbox backlink indexer to those links that aren't indexed.
Analyze what links your competitors are attempting to spam you to prevent your high rankings. Crawler tracking is essential in a highly competitive niche. Cause it occurs relatively often.
Analyze backlinks that appear without your knowledge and are not indexed by Google. So you are able to index them with the Linkbox service.
These are just a few tips, and we expect you to invent a number of techniques to implement the useful Linkbox online backlink analyzer to boost your rankings.
Suitable reports in Linkbox best backlink analyzer
Our website backlink analyzer tool provides convenient functionality of reciprocal links reports. After every check out, you see just changes occur with your links and do not waste your time analyzing stable data. Therefore let us see what the structure of the Linkbox tool reports.
Tags group all of your backlinks changes. All tags in the report tab marked by one of three colours:
Red tags. The crucial changes what you want to find out about.
Yellow changes. Maybe not essential changes but still important.
Green changes. Maybe not essential changes.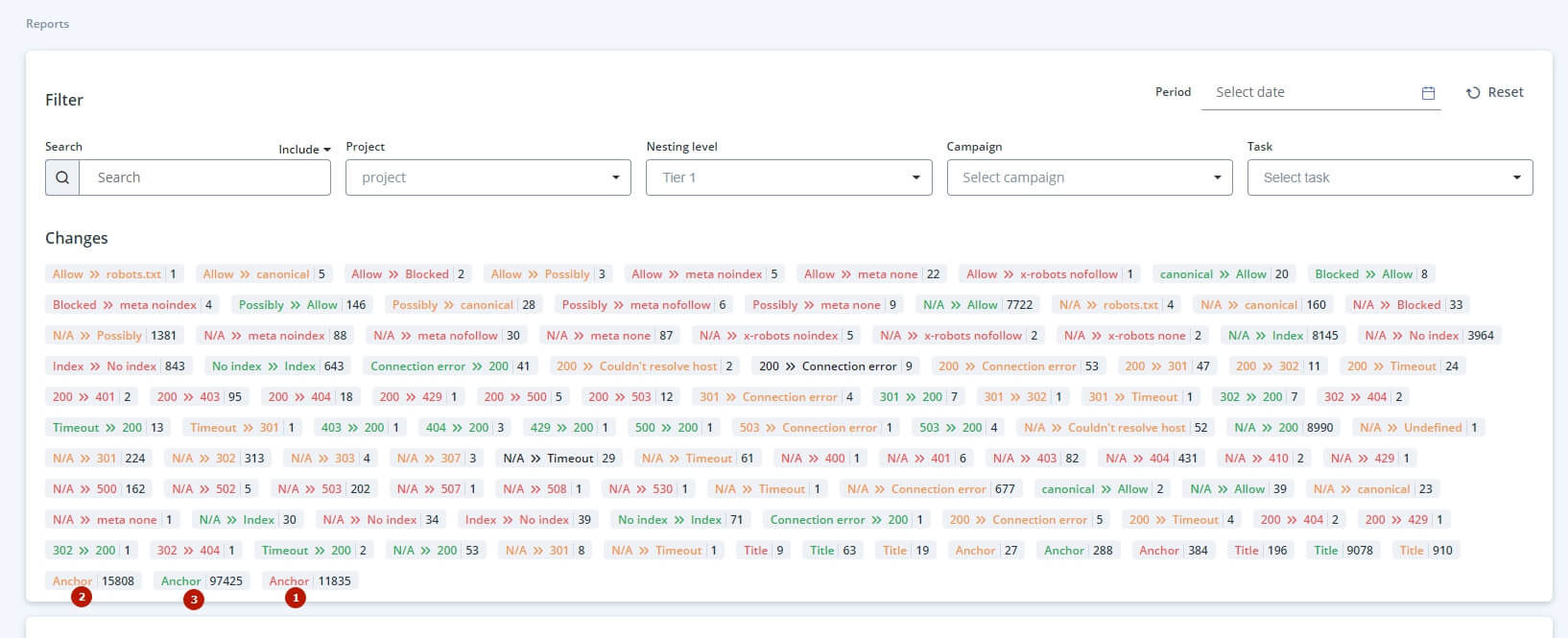 In the information table, it is possible to see the referring page URL, backlink project, campaign on the left side, and the list with all the backlink changes on the right side.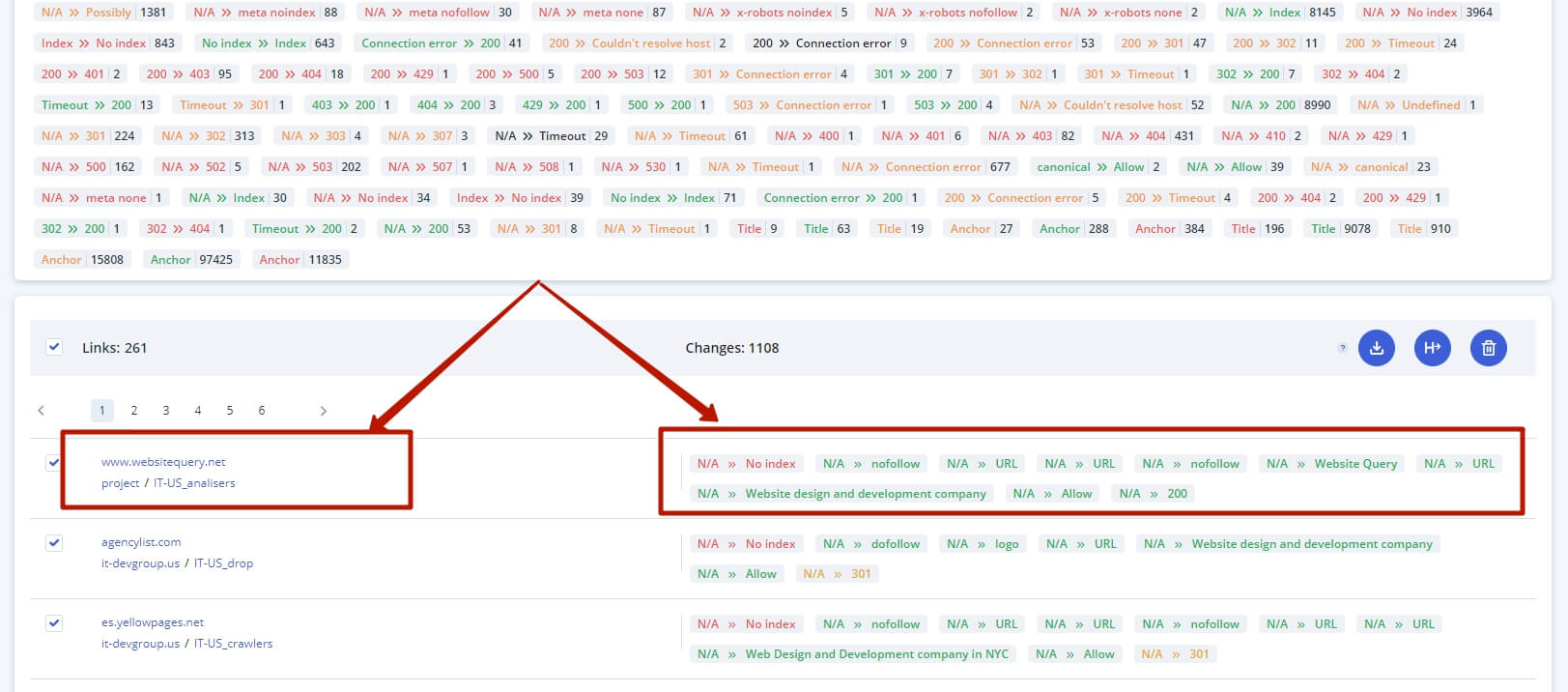 Right now you can get 100 credits in Linkbox software to make your own free online backlink analysis.