Suitable backlinks reports in Linkbox tool
Linkbox provides convenient functionality of backlinks reports. After every checkout is completed, you see just changes occur with your external links, and do not waste your time analyzing reports about stable information. So let us see exactly what the structure of the Linkbox tool reports.
Tags group all your inbound link changes. All tags in the report folder marked by one of three colors:
Red tags. Report about the critical changes that you need to find out about.
Yellow changes. Perhaps not essential changes but still important.
Green changes. Not important changes.

In the data table, you can see the report about the referring page URL, inbound link project, backlink campaign on the left side, and list with changes of the backlink.

In the Linkbox service report module, you can filter changes of your websites backlinks by following parameters:
By backlink project.
By link level: tier1 and t2.
By backlink campaigns.
By task:"Check link" or"Check indexing link" checkout changes.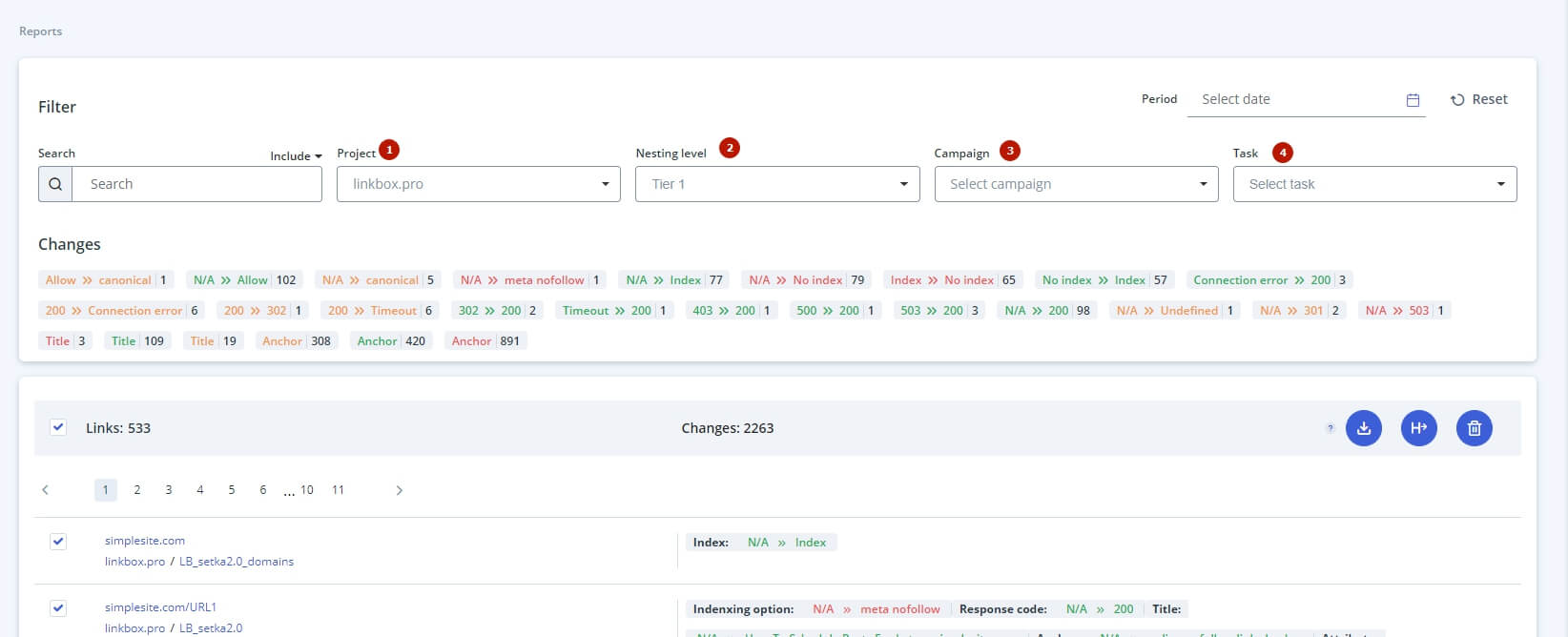 With all this functionality of Linkbox to get backlink audit reports is not a complicated task.