Each Linkbuilder has a whole set of SEO indicators and quality parameters for donor websites. Based on these parameters, they decide to place a back link to their site. But it is also important to monitor and track the dynamics of parameter changes. To solve this problem, we added the ability to find out the main indicators of the donor site on which the link is placed.
SEO indicators that can be checked at the donor domain level
Domain authority (DA) - checks the authority of the donor according to Seo moz.
AlexaRank - ranks sites in order of popularity, determines site traffic and visitor engagement over the past three months.
SEMrush rank - The SEMrush service rating in which sites are arranged by the volume of their monthly organic traffic according to the data of this service.
KeyWords - the number of keywords by which the website was found in the search engine Google. It is determined based on SEMrush data.
Traffic - the number of conditional visitors to the website from the Google search engine is calculated on the basis of SEMrush service data. To calculate this indicator of each site position in search queries is assigned a conditional CTR value, these values are multiplied by the frequency of the same queries and summed up for all queries for which the site was found in search results in places with a CTR other than zero.
Links - the number of external links SEMrush found to the referring domain.
FB activity- shows activity in facebook such as shares, comments, likes.
Bulk checking of all these parameters helps to provide an overview of the quality of donor domains.
Parameters that are checked at the page level with a backlink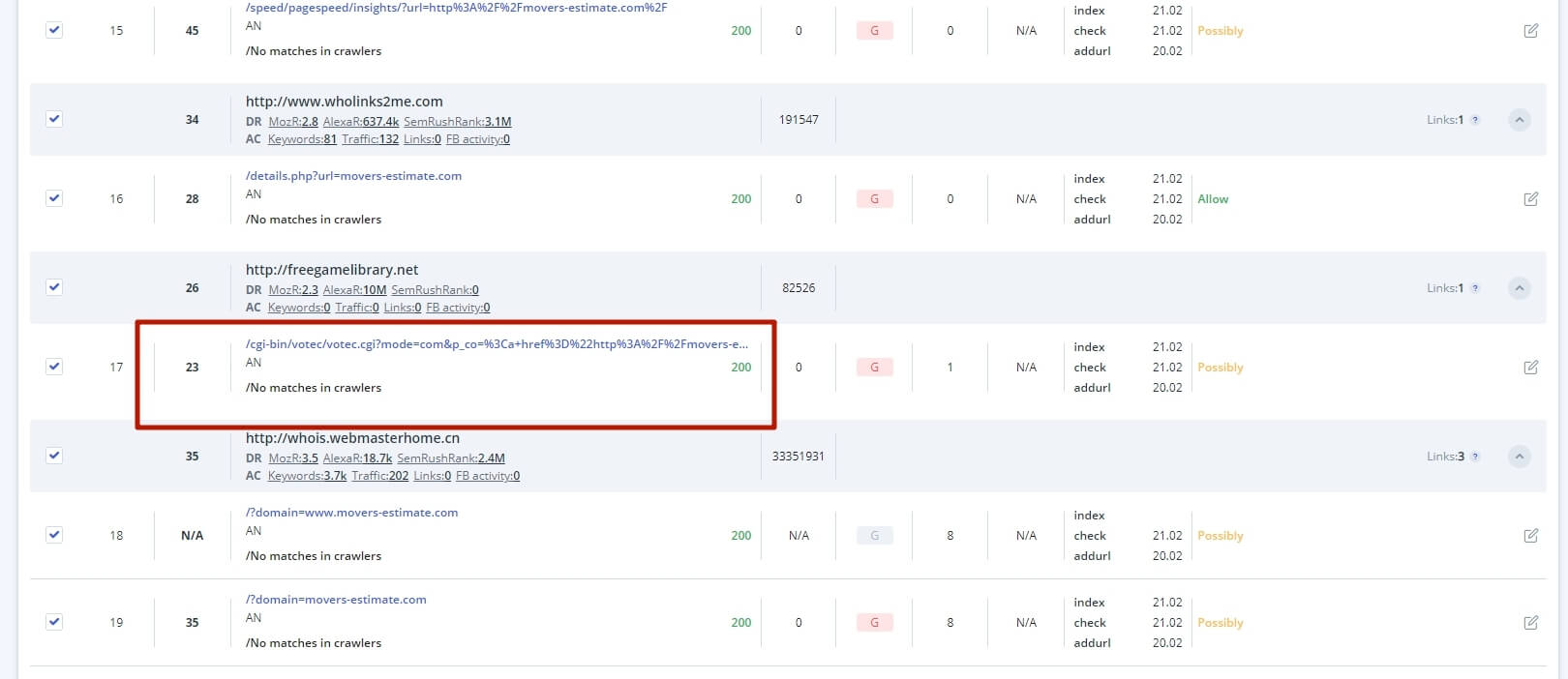 Page authority (PA) - checks the authority of the donor page by Seo moz.
Donor Page Links - shows the number of backlinks found by SEMrush to this page.