How can you monitor backlinks in the LinkBox?
We have implemented two modules for backlink monitoring, namely: backlink campaigns module and crawler module. The backlink checker page describes in detail how to track links using a campaign module. So let us move to the second method.
To go to the crawler monitor module, click on the corresponding icon in the top right corner: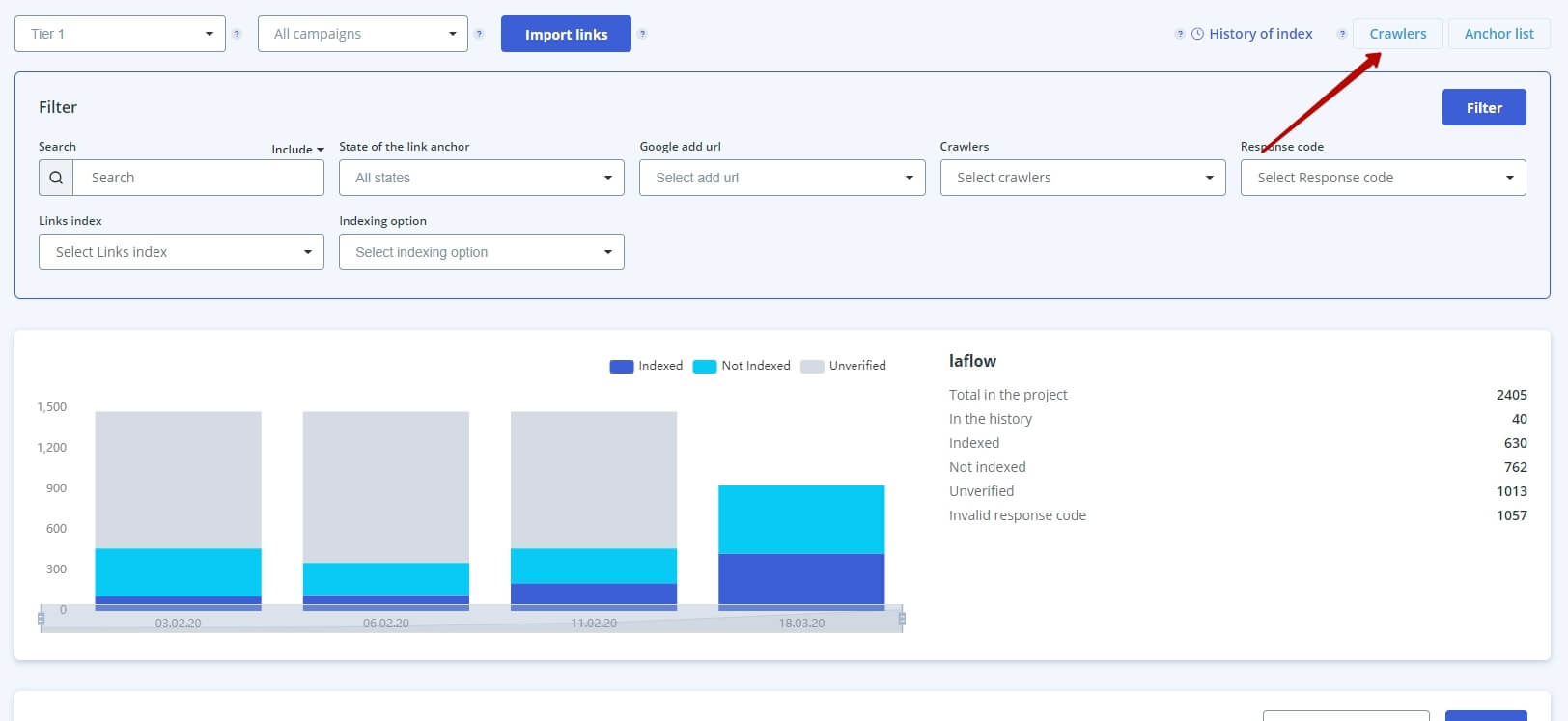 Data sources for monitoring:
Our system provides only 3 data sources for monitoring: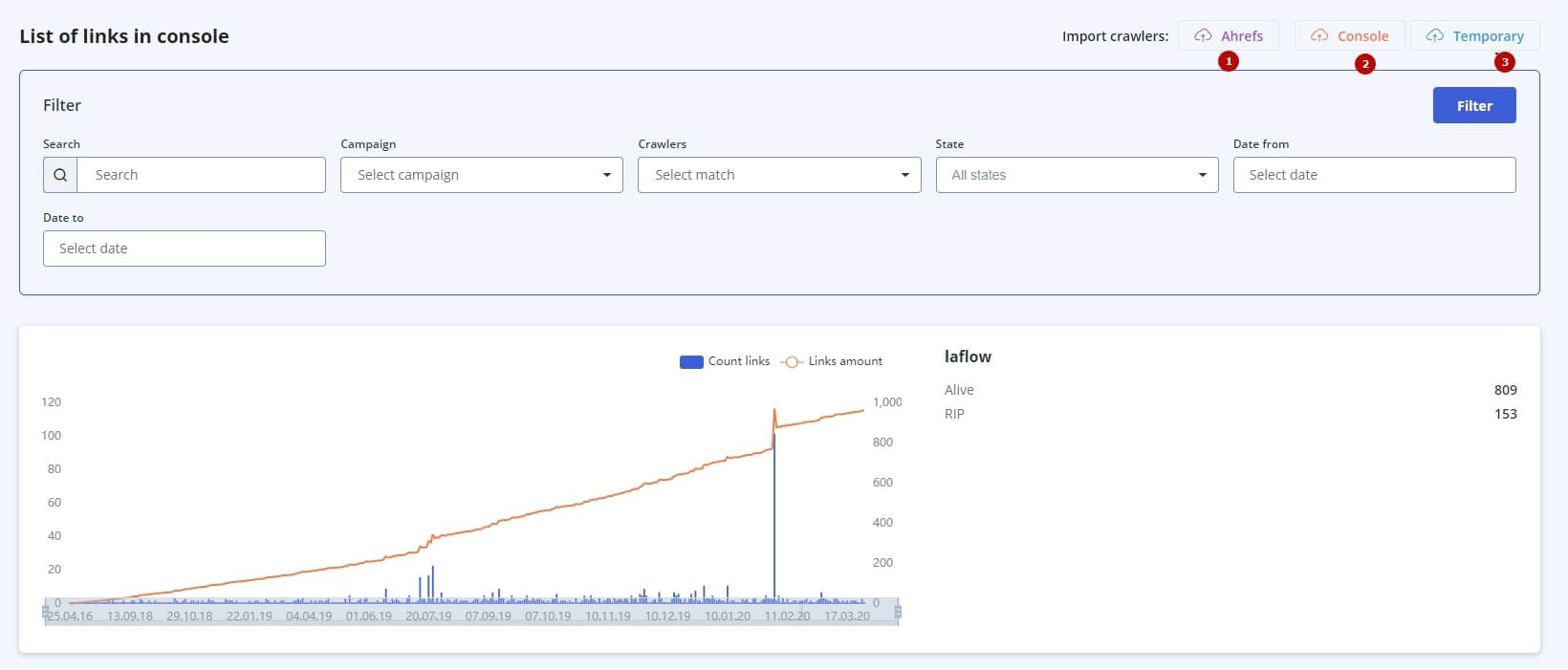 1) Google Search Console. Monitoring backlinks that got into the console is extremely important since it displays links that are accounted for your website ranking. You should occasionally import data into this folder. To do this, just get the GSC upload: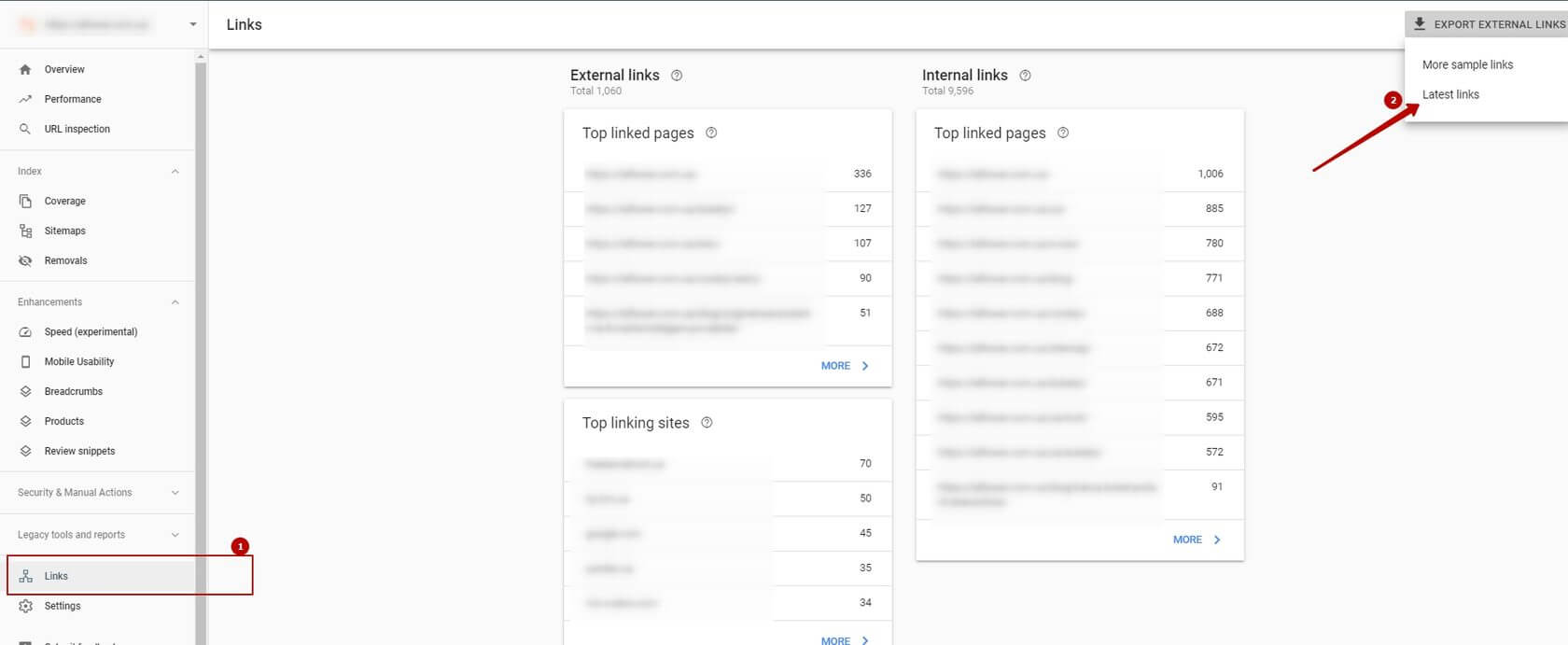 Import it into LinkBox monitor:

2) Ahrefs. This section was created to import data from a popular backlink analysis tool. It is helpful to monitor backlinks using this source so that you could know what your competitors know about your reciprocal links, as most specialists use it for backlink monitoring. To import data from Ahrefs, go to the backlinks tab, choose all of them, and click export in the utf-16 format:

Upload it to the Ahrefs folder
3) Temporary. This section serves as a custom folder for any services other than Ahrefs and Google console. You can download data from monitors such as Semrush, Majestic, Serpstat, etc. here.